When both you and your children both love a product its totally worth documenting. I loaded up the kids, the camera, our ____ dolls, and Burrow & Bloom ring slings and into the woods we went. We laughed, ran, and played. When you get to do what you love with people and products you love it is always a good day.
Here are my energetic, spunky, and adorably adventurous children.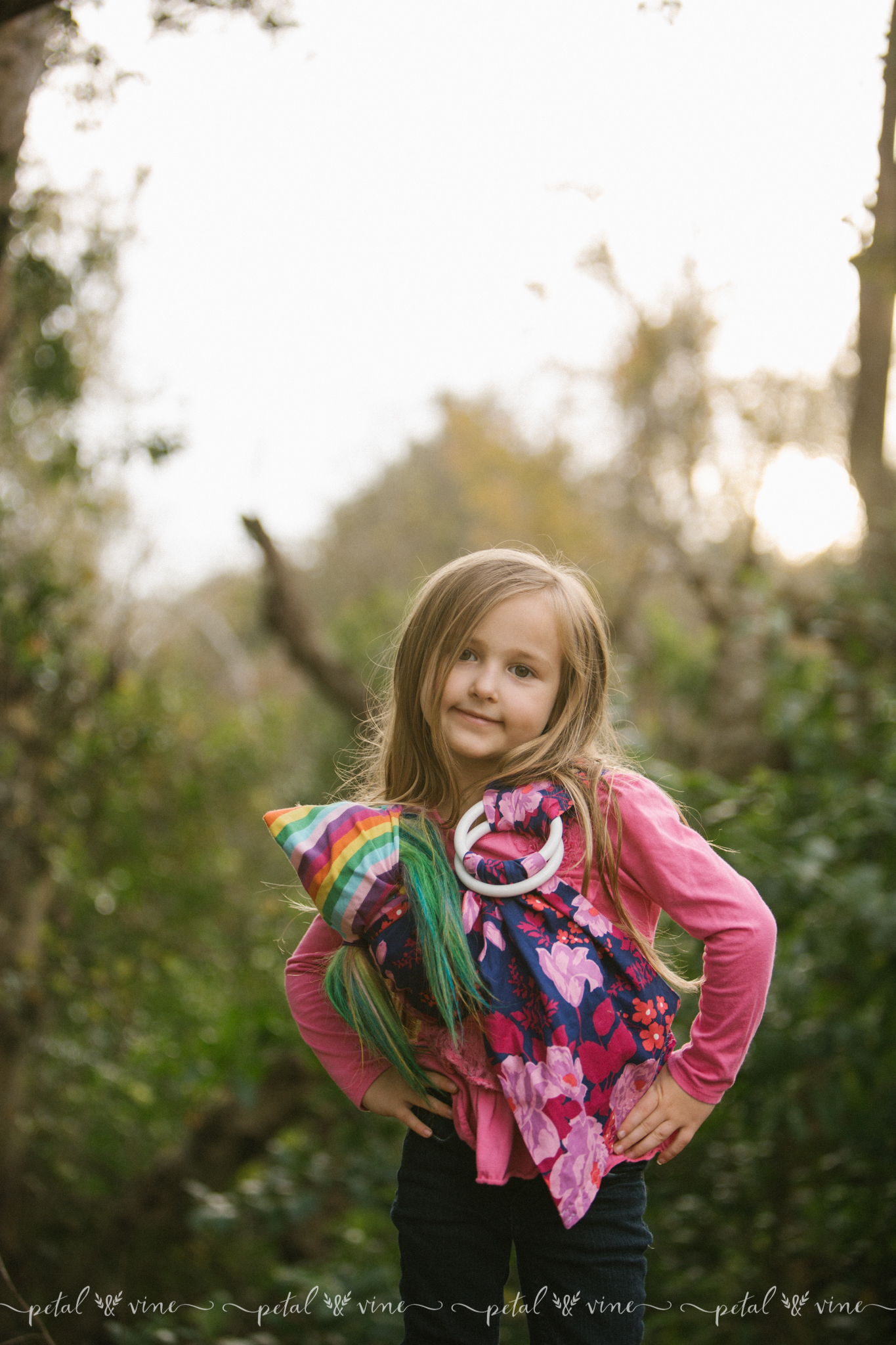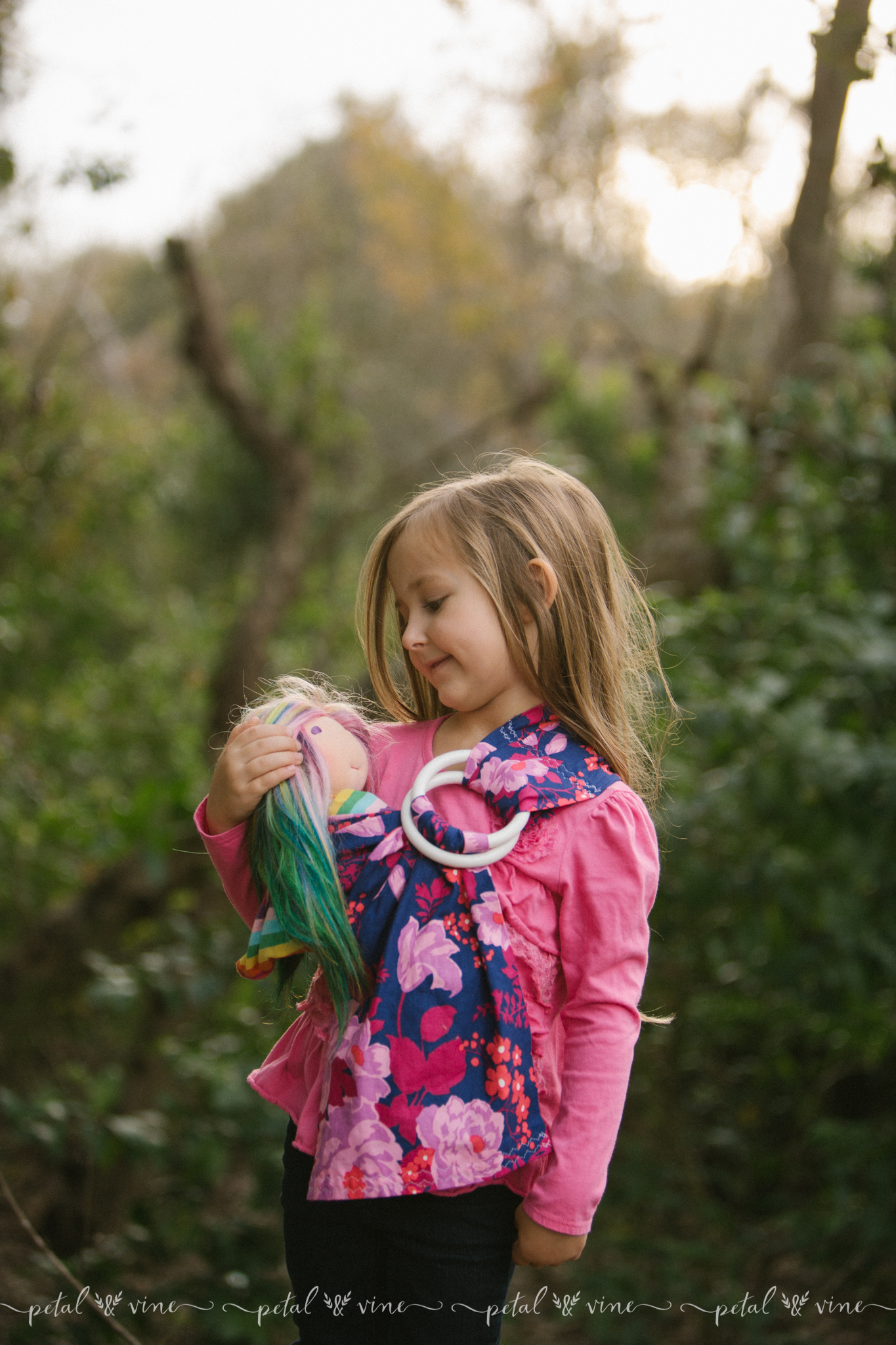 Central Florida Product Photography
If you're interested in hiring me to do product photography for your business in the greater Central Florida area please take a moment to contact Petal & Vine Photography.
If you're looking for more photos of family memories or commercial photography, or just want to stay up to date with things at Petal & Vine, be sure to follow our Facebook Page to keep up. :)